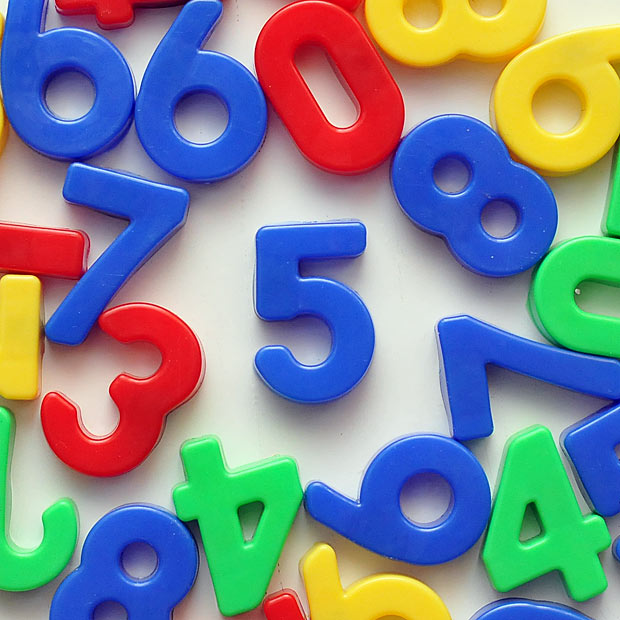 The very first blog post on Khymos appeared on August 27th, 2006. That's 5 years ago today – and to celebrate this the following post will be about Khymos and blogging. It's going to be quite introvert, but hopefully you'll appreciate the look behind the scenes! I 2006 had no clue that I would still be going on for so long. Five words that sum up the 5 years of blogging are: fun, readers, research, experiments and photography. Let me explain:
FUN: Blogging has been great fun, and I would never have continued for so long if I hadn't enjoyed it. I've had a couple of long breaks, and my posting frequency varies, but that's because of a rule I've put up for my blogging: No deadlines! This is to make sure the blog is driven by ethusiasm. My philosophy is that if I enjoy writing, I hope you will enjoy reading!
READERS: First and foremost blogging is fun because of you! Without readers, I wouldn't have kept on blogging. All the feedback, comments, discussions and emails are very much appreciated, not to mention all the interesting questions and observations you send me. My only regret here is that there are questions I received months (and even more than a year ago) which I haven't answered yet… Easy questions are often answered as quickly as possible, whereas the more difficult ones may take a little longer. But if you haven't heard back from me in let's say 1-2 weeks – please send a new email!
RESEARCH: Another reason it has been great fun is the opportunity it gives me to research subjects and do experiments in a more structured way. I actually learn a lot about food and chemistry while blogging. Once I've blogged about a topic it's very easy to include it in presentations/lectures I give on molecular gastronomy and popular food science.
EXPERIMENTS: I really enjoy researching a subject, especially when I manage to figure out of something. In fact, few things are more rewarding than solving a problem or gaining new insight. But the great thing about chemistry is that you can do experiments as well. And with food chemistry you're even allowed to taste!
PHOTOGRAPHY: When popularising science, and chemistry in particular, I find that illustrations and pictures are essential. As it happens I also enjoy taking pictures, so the blog lets me do a lot of things that I enjoy at the same time!
How I got started
When I first became interested in the connection between food and chemistry in the late 90″²s, I searched the Internet without finding much information. I did however find some very interesting books in the faculty library, including Harold McGee's "On Food and Cooking – The Science and Lore of the Kitchen". Having found books about the subject, I soon started to give popular science presentations. In 2004 I was invited to attend the "International Workshop on Molecular Gastronomy" in Erice, Sicily. This was a great experience and I enjoyed meeting many of the scientists, writers and chefs involved with molcular gastronomy. When I first put up a webpage in 2002 the main purpose was to maintain a more or less comprehensive listing of books and websites with relevance to molecular gastronomy. I published it mainly as a bibliography related to my popular science lectures. After I left the University of Oslo, the page was moved to it's present location at khymos.org. Needless to say, I'm no longer able to keep track of all the interesting things happening related to science enabled cooking, given the increasing popularity as well as the many chefs, restaurants, books, websites and interviews appearing. Therefore I'm very thankful when readers contact me about things they think I should blog about.
What do I blog about?
My blog posts mostly fall into one of the following categories:
A category which I haven't dug properly into yet is recipes for conventional food accompanied by scientific explanations. This has been pioneered by Hervé This in Révélations gastronomiques (available in German but not in English), and I love the format that answers all the whys right there in the middle of the recipe. I hope I will find time for such blog posts in the future!
The current blog
After a complete makeover of the blog in January 2009 I decided to move the static content from the old Khymos site to the blog. Some changes have been made, so for those of you who regularily read Khymos feed through an RSS reader or a news aggregator, I suggest that you visit the website to check out what the complete site looks like now.
Since the facelift in January 2009 there are a couple of notable changes to help you navigate around the site. These include a tag cloud, a list of popular posts and a list of the last comments (all shown in the picture below). There is also a search field providing a full text search of the entire contents of Khymos. One of the technical advantages of a blog over a conventional website is of course the RSS funtion which allows posts to be aggregated and served to readers in their favorite RSS reader. If you're not familiar with this, try pressing the large orange icon in the upper right corner and see what happens! Most web browser today include a basic RSS reader. For those who prefer email there is also a possibility to subscribe to blog posts via email.

If you only read the RSS you miss a number of features available on the webiste.
Most popular posts and pages
The most viewed posts and pages from April 2008 – August 2011 are (total number of views in this time period):
Top 15 blog posts
Towards the perfect soft boiled egg (90,185)
Perfect steak with DIY "sous vide" cooking (43,986)
First experiments with sodium alginate (34,698)
A mathematician cooks sous vide (19,156)
Edible cocktails with gelatin (18,304)
A pinch of salt for your coffee, Sir? (15,299)
Hydrocolloid recipe collection (13,184)
Speeding up the Maillard reaction (12,233)
No-knead bread (9,227)
TGRWT #10: Pizza with blue cheese and pineapple (8,994)
TGIF: Fed up with foam? (8,805)
TGIF: Periodic tables of food (8,180)
Glutamic acid in tomatoes and parmesan (7,696)
Ice cubes and air bubbles (7,477)
Coffee espuma with garlic and chocolate (TGRWT #1) (7,336)
Top 10 pages
Recipe collection (120,066)
TGRWT (25,916)
Flavor pairing (20,389)
Molecular gastronomy (15,949)
Suppliers (13,476)
About Khymos (13,041)
Articles (12,080)
People (7,862)
Videos (7,084)
Reference & technique (6,010)
Blog posts I enjoyed writing
Looking at the list above suggests that my philosophy about you enjoying reading what I enjoy writing doesn't always hold true. Some of the posts that I really enjoyed researching and writing do not show up on the lists above. Here's my secret insiders guide to the best hidden posts of Khymos that do not show up in the lists above:
The series on Ten tips for practical molecular gastronomy
The serices on Wonders of extraction: water, oil, ethanol, espresso, pressure
Nocino walnut liqueur part I and part II
The follow up posts on egg yolks: Perfect egg yolks, Perfect egg yolks part 2
Norwegian egg coffee
DIY mineral water (including an Excel spreadsheet)
Soda fountain science explained
Interview with Chris Young (co-author of Modernist Cuisine!)
Some statistics
So far I've written 270 blog posts, including the one you are reading now. The blog posts are grouped in 24 categories and have been tagged with 1033 different tags. Comments are moderated, the major reason for this being spam. The Akismet spam killer has so far caught ~445,000 spam comments since I turned it on. Compare that with the 2207 comments that have been approved and I think you see why comment moderation is necessary (although a side effect is that legitimate comments are being held back for approval, thereby delaying the discussion in the comment threads).
A grand total of 2.9 terabytes have been served during these 5 years according to the logs of the company hosting Khymos. This amount of traffic is the result from 8.5 million visits resulting in 78 million hits, requesting 61 million files and 30 million pages in total. But one can only wonder what kind of traffic numbers all the spam comments generate… More numbers from the logs can be found in the table below.
| | Hits | Files | Pages | Visits | kBytes |
| --- | --- | --- | --- | --- | --- |
| Total | 78421827 | 61161915 | 29915230 | 8507284 | 2898351347 |
| Daily average all years | 41625 | 32463 | 15878 | 4538 | 1538403 |
| Daily average 2011 | 68276 | 51897 | 34299 | 10899 | 2936278 |
| Daily average 2010 | 61905 | 50505 | 27142 | 6586 | 2327716 |
| Daily average 2009 | 50897 | 40989 | 19315 | 4360 | 1832699 |
| Daily average 2008 | 35629 | 25420 | 7938 | 3146 | 1253919 |
| Daily average 2007 | 20731 | 15955 | 4794 | 2058 | 583290 |
| Daily average 2006 | 1756 | 1279 | 570 | 258 | 33665 |
Webmetrics is tricky, and simply counting hits or views may not tell the whole truth. One company which specialises in web metrics is Quantcast. Their monthly visitor count for Khymos is shown below:
More detailed data is available directly on Quantcast's page about Khymos.
The number of RSS subscribers in Google Reader has been growing steadily and a couple of weeks ago it was around 3500. But then something happened – I don't know what – and the number is now approaching 40000. The strange thing however is that this increase in subscribers is not reflected in the other statistics, so it's hard to really tell whether it's a realistic number or not.
Blogging software
I can still remember how I started reading about different blogging platforms available in 2006. I ended up chosing WordPress which at that time had reached v.2. Today I'm so happy that I chose WordPress! I'm amazed by the development team and what they have achieved, and at this point I should really forward a big thank you to the team behind WordPress. During these five years the software has really matured and it's a great tool for any blogger – hereby highly recommended (and did I mention that it's free?).
More about photography
Some of the very first pictures on the blog were shot with a Canon Powershot A400, a simple point & shoot camera that left a lot to be desired in handling. With enough light however the camera takes decent pictures, and the 3MP sensor serves as a good reminder that when having pictures printed in the typical 10 x 13/15 cm size you really don't need more pixels. In 2007 it was time to upgrade to a Ricoh GX100 – I got this camera after long considerations, and what appealed to me was the combination of a real wide angle zoom (equivalent to 24-70 mm) and full manual controls. The downside is perhaps that the camera is a bit slow, and the low light capabilities are also limited. And then in 2010 I finally stepped up and got myself a DSLR. I considered both D90 and D700 from Nikon, as well as the 7D and 5D mark II from Canon, but in the end I landed at Nikon D300s. The controls and handling are excellent, and the camera is fast – it actually takes the picture when you press the button, not a second or so later as is the case with many P&S cameras. In combination with the my prime lenses Nikkor 35 mm 1:2 and 20 mm 1:2.8 (which I bougt used) I'm well off in most low light situations. Both have excellent close ranges, and with the narrow depth of field they are excellent companions for food photography. And if needed I could always use the macro function on GX100 if needed.