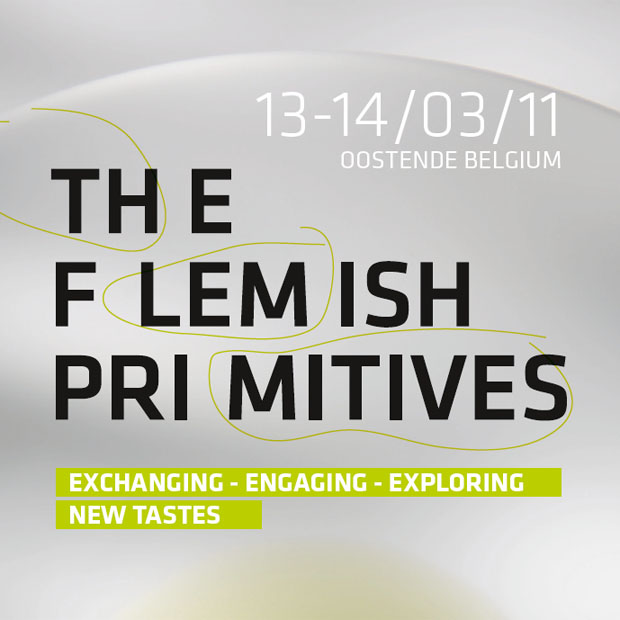 It's soon time for the third edition of The Flemish Primitives and registration has now opened. The Flemish Primitives wants to challenge Belgian gastronomy and bring together chefs from all over the world to meet and exchange ideas built on innovation. The top name this year is without doubt the chef René Redzepi of Noma, the world's best restaurant according to Restaurant magazine, but "the Flemish primitives" will be present (a group of Belgian chefs) as well as guests and scientists. And there are a lot of new things going on as well. There will be master classes on a range of topics including meat cuts and aging, fish, precise temperatures, cheese and beer pairing, fermentation and pickling and liquid nitrogen to mention a few.
Furthermore a research award has been announced in order to encourage scientists to share research results relevant for gastronomy with chefs and to promote research in the domain of gastronomy. The announcement states that "scientists often have know-how that is very useful for chefs in their quest for novel or improved courses" which is very true. During the last decade we have seen a number of very successful chef-scientist partnerships. Unfortunately there is a small catch with the prize (at least for the majority of my readers): The applicant should have the Belgian nationality or working for a Belgian company or institute (if this applies to you, take note of the application deadline which is Sunday February 13th!).
Another big change is that the event has outgrown the Concertgebouw in Brugge, so this year's event will be held at Kursaal Oostende in Belgium with an auditorium seating 2000. And with so much going on it's probably a good idea that they have stretched the event to two days now, starting on Sunday March 13th with the masters classes and a gala dinner, and followed by keynote presentations given by chefs and scientists on Monday March 14th.
If you're not familiar with the The Flemish Primitives event you can get an impressions from the last two editions from previous blog posts:
TFP 2009
The Flemish Primitives: A travel report (part 1)
Chocolate surprise (part 2)
Heston Blumenthal (part 3)
Glowing lollipops (part 4)
TFP2010
Overview of the event (part 1)
Inspiration from Asia (part 2)
More inspiration from Asia (part 3)
Interview with Bernard Lahousse (part 4)
Gadgets (part 5)
Tomato gels with the pectin that's there (part 6)