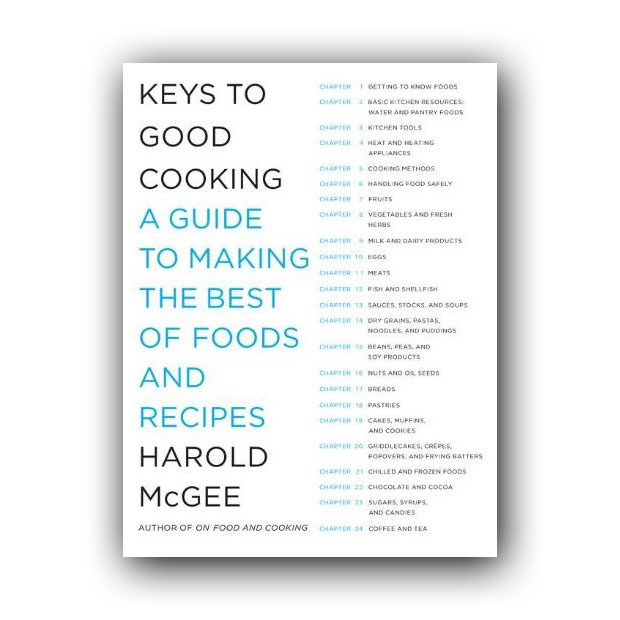 Harold McGee, author of the seminal On food and cooking: The science and lore of the kitchen (which is one of my favorite non-recipe books for the kitchen) has done it again! The book Keys to Good Cooking: A Guide to Making the Best of Foods and Recipes is to appear in October, but is already available for pre-order as I write. The book is one step closer to the kitchen and the actual cooking than On food and cooking. In a mini Q&A with NY Times in 2008 Harold McGee said the following:
"I've heard from many cooks that while they value the scope and depth of "On Food & Cooking," when they need practical help with a specific technique or ingredient it's often hard for them to locate the information. So my next book will be nothing but practical information and directions, concise and brief."
I think it's fair to say that Harold McGee, more than any other person I know of, has been very successful at distilling scientific work into a very readable and accessible form. He did this back in 1984 with the first edition of On food and cooking, and then again in 2004 with a more or less rewritten edition in 2004. A complete book with practical information rooted in science can easily become the single most useful book in your kitchen!