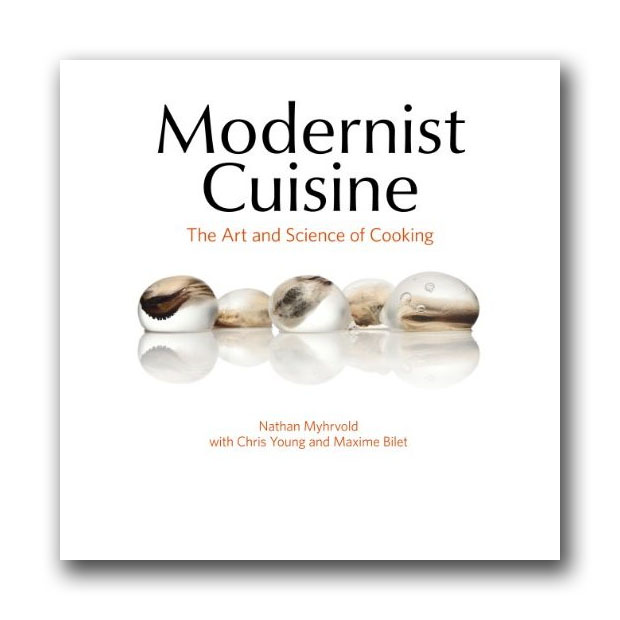 When I wrote about Nathan Myhrvold's book project in November he estimated the book to reach 1500 pages. But what originally started out as a 300-page book on sous vide has now, with the help of a 20-person team, grown to a total of 2200 pages spanning five volumes! Need I say more? Finally the long wait is over: The Modernist Cuisine: The Art and Science of Cooking is now available for pre-order, and the expected release date is December 1st. One could almost be afraid that there will not be anything more to blog about here at Khymos as everything will be covered in Modernist Cuisine 🙂 (but I know better – every previous talk about "end of science" has turned out to be more a starting point than a final destination)
Ferran Adrií  says that "This book will change the way we understand the kitchen", and according to Heston Blumenthal it's "A fascinating overview of the techniques of modern gastronomy". And if that's not enough – take a look at this 26 minute video which guides you through the almost endless amount of high-tech equipment Nathan Myhrvold and his team have available. Oh boy, oh boy!
Other links:
The lecture "Cooking in Silico: Understanding heat transfer in the modern kitchen" by Nathan Myhrvold and Chris Young is available for streaming/download from University of Washington.