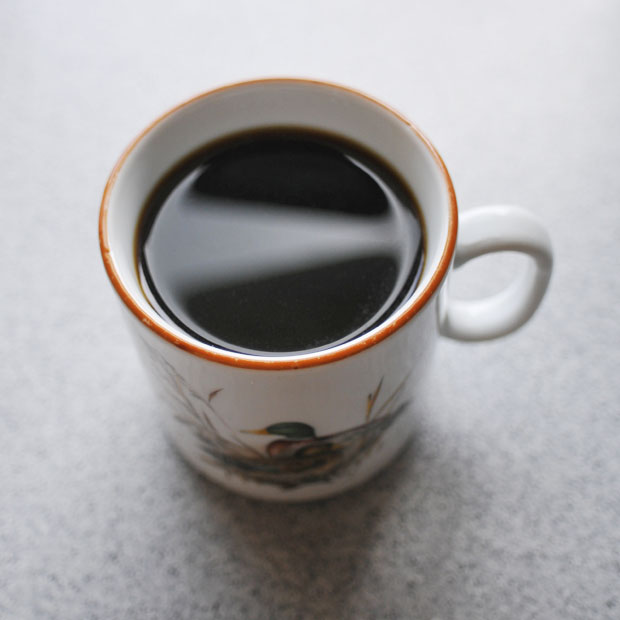 A perfect cup of coffee for a perfect morning!
I have spent lazy summer days in a "Sommerhus" (e.g. "summer house") in Denmark with my family and one thing I will share with you is the coffee I enjoyed every morning. My wife doesn't drink black coffee, so to keep things as simple and easy as possible I brought my Aeropress and a glass of preground coffee (for obvious reasons I decided not to bring my coffee grinder, but I did use a nice coffee from Tim Wendelboe though). At home I have enough equipment to prepare coffee in a dozen ways, but none are as simple and fast as the Aeropress (well – maybe except for Nescafe, but does that count?). I would even dare to say that no other method of preparing coffee offers a better quality-price-convenience ratio!
Although it's simple, you can still vary grind, amount of water, water temperature and extraction time, so there are plenty of possibilities for experimentation. And believe it or not – there is even an Aeropress world championship. That should give you an idea of how much variation is actually possible!
Using two measuring spoons and the suggested 30-40 second brew time gives a somewhat overdosed and underextracted coffee according to my taste (i.e. a lot of "coffee" aroma, but too little bitterness and a little flat tastewise). This of course also depends a lot on the density of the coffee – and here we're back to why volume measurements are quite useless for dosing powders. After some experimentation however I've ended up with a dose around 15-20 g (ground at setting 40 on my Rancilio Rocky) and extraction times in the range 40-90 seconds. But these conditions are not carved in stone – I keep adjusting them as I get different coffees, and also enjoy how my coffee tastes a bit different every morning. You can get further input on the Aeropress recipes from previous AWC competitors.
Apart from the nice coffee, the best thing about this coffee maker is that it's very easy to clean. Because of that it's also the ideal coffee maker to use in the office or at work (in case there's no good coffee available there). Here are some pictures to illustrate preparation of a cup of coffee and cleaning of the Aeropress:

Areopress upside down on countertop, loaded with coarsly ground coffee (I dialed my Rocky to around 40).

The advantage of the "inverted" method is that no coffee starts to drip before you want it to.

I stir to make sure all the coffee is properly wetted. I then screw on the filter holder with a filter paper inserted (not shown here). Also note that I fill it up all the way with water, and I usually use freshly boiled water. Some prefer to use less water and temperatures anywhere between 75-95 °C.

Oooops – not a perfect fit with the mugs in the summer house, but this did in no way affect the taste of the coffee 🙂 With the mugs/cups I use at home there's no problem. After extraction I top of the cup with hot water.

After the filter holder is unscrewed, pressing the plunger the last few millimeters makes the filterpaper and the filtercake pop out of the cylinder. You would of course normally just pop this directly into your waste bin, not on a clean plate as in the picture …

Quickly rinse your Aeropress under running water – and you're done!