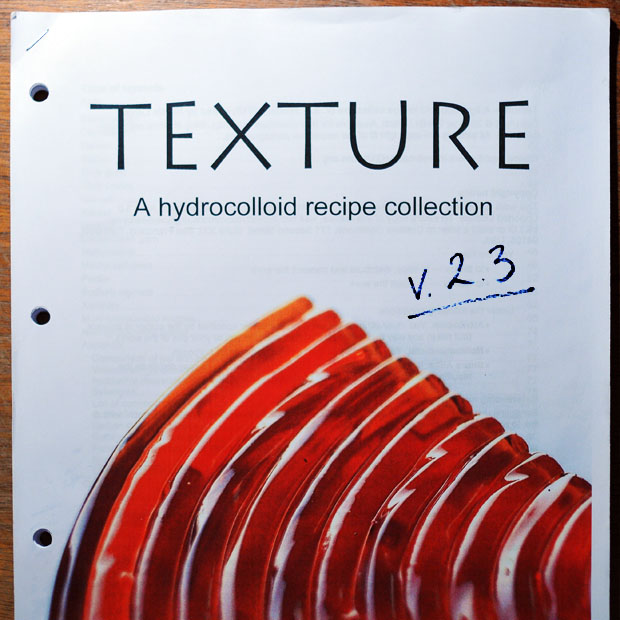 An updated version of "Texture – A hydrocolloid recipe collection" is now available for download (version 2.3). The longer I work on this, the more I realize that it will never really "finish" – there's always more to add. And believe me – my todo list is still quite long (and I even have some feedback which I haven't had time to incorporate yet). But I thought that since it's more than a year since the last update, it was about time to share with you the things that have been changed. Major changes and updates include:
Pictures: This is the biggest visual change! Some recipes are now equipped with pictures which may give you an idea of the texture AND they indicate that the recipe has indeed been tested. But I need your help to add more pictures to the recipe collection (please follow the link to read more about how you can contribute pictures)! And of course – a big thanks to those of you who have already contributed your pictures!
Recipes: Recipes have been added and the total number is about 310 now. I'm getting a little more picky now with regards to which recipes I add. Ideally each new recipe added now should illustrate something new.
I should mention that I'm very grateful for feedback from readers and users of this recipe collection. Thank you very much with helping me improve the document! If you find typos, wish to comment on something or have suggestions on how to improve the collection, please do not hesitate to write me an email at webmaster (at) khymos (.) org or just write a comment in the field below.
Please head over to the download page for the links.