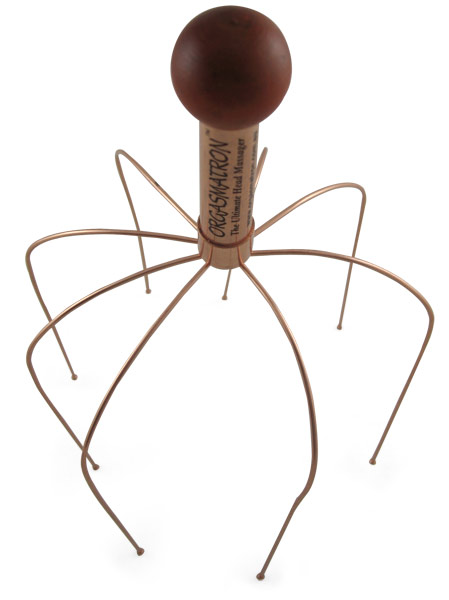 For a true multi modal experience I can imagine that restaurants and chefs who are into ORGASMIC, a new proposed acronym for science enabled cooking, will serve desserts accompanied by the orgasmatron (picture via BoingBoing).
The definition and use of the term molecular gastronomy has been a recurring topic here at Khymos. In my opinion no better name has been deviced, but that may actually change now. I just received an email which let me know that:
A group of influential international chefs have sequestered since yesterday in Alicia, Spain. Their mission has been to find a more palatable term for the dreaded "Molecular Gastronomy". The consensus seems to be leaning towards ORGASMIC, an acronym for ORganoleptics, Gastronomy, Art, & Science Meet In Cuisine. A final vote on the proposed name change is scheduled for tomorrow morning, followed by the unveiling at a press conference.
Unfortunately information about which chefs have been invited to the event is scarce, so it's difficult to judge about what impact this will have. Nevertheless, since the acronym includes so many of the different aspects related to molecular gastronomy I likely that the new name will eventually replace the term molecular gastronomy. I'll update once I have more details!
Update: Fellow blogger Aiden Brooks is currently living in Barcelona and has many more details on this. It seems that there will actually be a new Erice meeting and that the current "secret session" is a run up to the next International Workshop on Molecular and Physical Gastronomy.